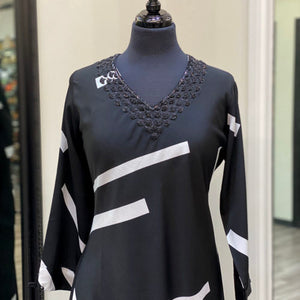 Product description:
A modern black and white printed kurti with unique black rhinestone embroidery along the collar.
Fabric content:
Blended satin fabric.
Measurements:
Measurements are in inches.
Kurta length vary between 42" - 54" based on each size.
Sleeve length: 20"
To find out more information, email us at info@bombaycouture.ca.