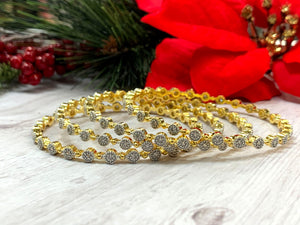 Product description:
A beautiful set of silver bangles with gold base. This set has silver circles all over with silver stones embedded in it. This is a 4-piece set.
A perfect Christmas gift for your loved ones.
Dimensions:
Width of these bangles are 0.5 cm.
Material:
Rhodium plated to avoid metal from tarnishing.